This shop has been compensated by Collective Bias, Inc. and its advertiser. All opinions are mine alone. #SKSHarvest #SeasonalSolutions #CollectiveBias
Pumpkin Spice Cold Brew Coffee – A simple to make fall drink! Coffee cold brewed with delicious pumpkin pie spices over night!
Have you tried out cold brewed coffee yet? I just had it for the first time and it is so addicting! I saw it everywhere this summer and just never ended up trying it but I love how strong it is and it's super easy to make! The pumpkin pie spices really take it to a whole never level, I can't wait to try experimenting with it a bit more! I am a huge fan of coffee, I drink at least 2 cups every day so finding a new way to make it is really exciting! I had mine with a bit of half and half but it would be great with a touch of pure maple syrup too if you love sweeter coffee!
My other new favorite things are SKS Bottles and Jars! I picked up some SKS Clear Glass Beverage Bottles w/ White Metal Plastisol Lined Lug Caps and SKS Wide Mouth Canning Jars from their website and have been using them for everything from Slow Cooker Spiced Apple Cider to this Pumpkin Spice Cold Brew Coffee! SKS has been around since 1986 with over 6000 different containers that are perfect for small to large, Fortune 500 companies alike! I love that most of their jars are made in the USA and recyclable!
Hover over this image to shop the jars and bottles I used!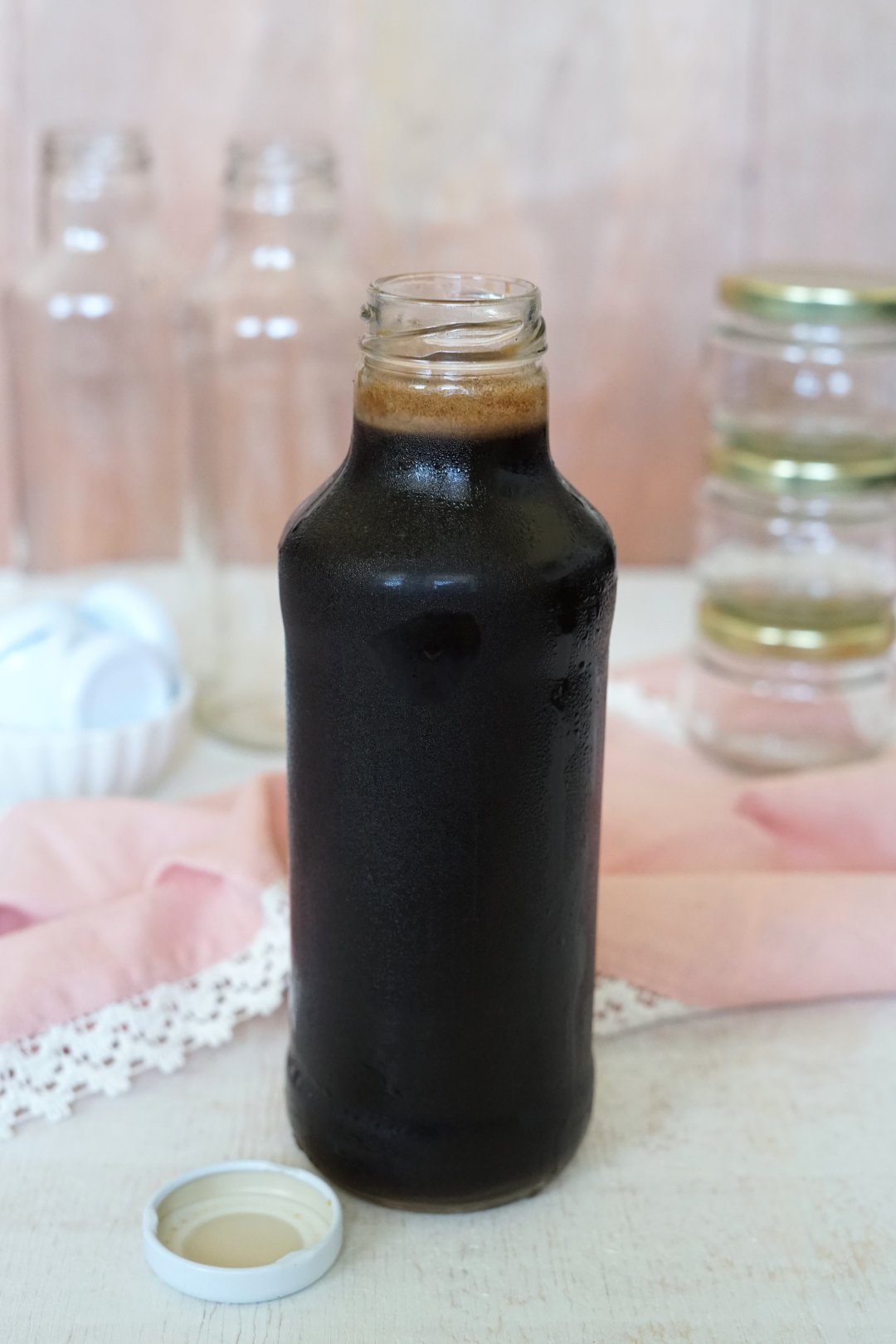 I ordered the products right off of SKS's website and had them shipped straight to my house.  It was a really straight forward and easy process!
The elegant look of the SKS Clear Glass Beverage Bottles w/ White Metal Plastisol Lined Lug Caps is really what sold me, they are perfect for everything from drinks to salad dressings! I can't wait to use the SKS Wide Mouth Canning Jars for making jam.  I have my pumpkin pie spice mix in one of the jars currently and it is perfect in there! The wide mouth makes scooping the spices out of it so easy!
Pumpkin Spice Cold Brew Coffee
Ingredients
1 cup coffee grounds
4 cups water
1 tsp cinnamon
1/2 tsp ginger
1/2 tsp nutmeg
Pinch of cloves
Directions
Combine all ingredients in a pitcher or jar.  Refrigerate for 8-12 hours.
Pour through a fine mesh strainer or cheesecloth into glass bottles, leaving a bit of room.
Add creamer or water to taste!